Greater Manchester's first inflatable & trampoline park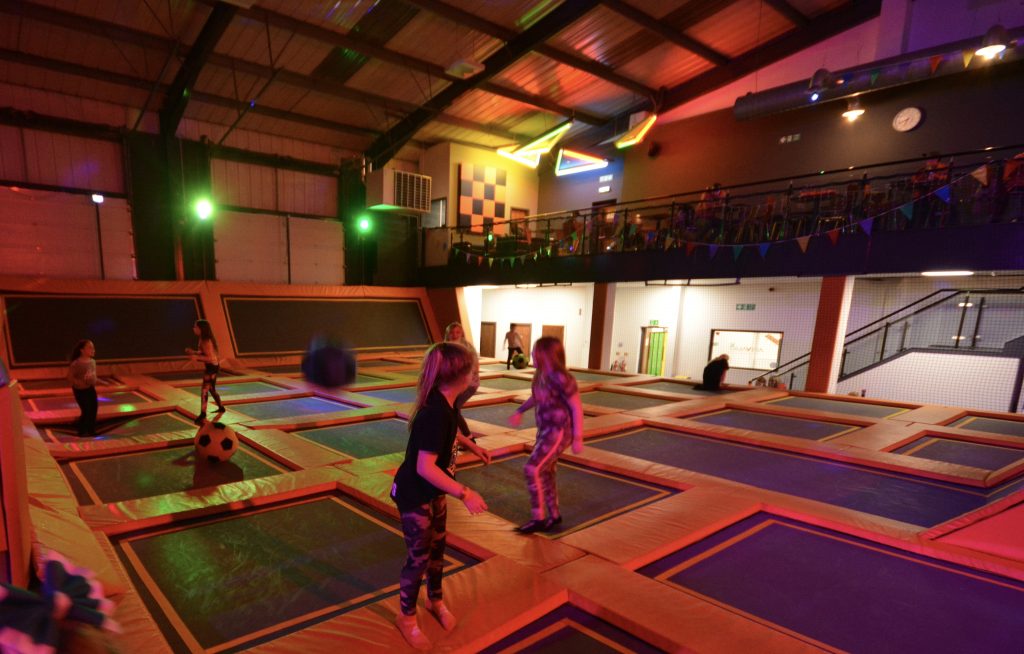 Turn up, tune in and flip out
Grab your nearest and dearest and head down to AirVault for our exhilarating AirJump sessions. Book online or just turn up and get your bounce on for an hour after school, college or work. Laugh, leap, flip, twist and get super fit in the process.
After your session, hang out in our mezzanine café and cool down with a refreshing slush or relax with a hot coffee.
All jumpers must complete an online waiver form, prior to their first session. If you're under 18, please ask your parent or legal guardian to complete the online waiver on your behalf, granting you permission to jump. Completed waivers are valid for 12 months.
All children under 5 must be accompanied by an adult to jump with them. All children under 13 must be accompanied by an adult to remain on site. Note Under 5s will not be allowed on weekend / school holiday general sessions with the exception of family session and the last session of the day
Arrive 15 – 20 minutes before your session so we can check your waiver and get you kitted out with your swish airvault grip socks. All jumpers must watch our quick safety video. Grip socks must be worn, once purchased, the socks are yours to keep. Just don't forget to bring them the next time you jump!